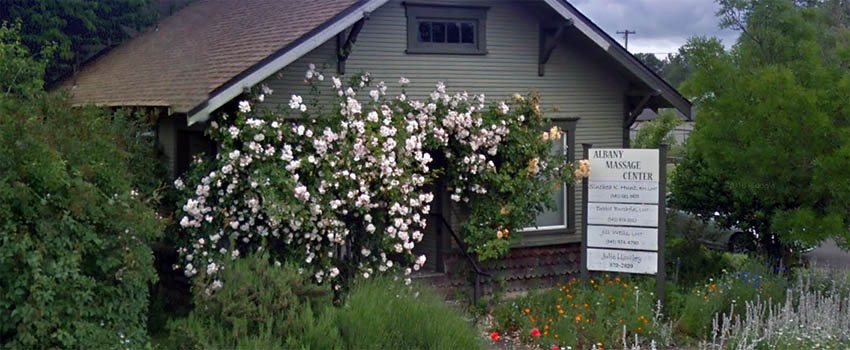 Providing Massage to the Willamette Valley
Welcome to the Albany Massage Center. We are located at 341 2nd Avenue near historic downtown Albany. We provide a relaxing yet professional setting for your massage therapy session.
We have four independent, licensed massage therapists in house, all offering different techniques and specialties.
Contact Us
Please contact individual therapists with questions or to schedule an appointment. Or call 541.979.2829 for general information.
---
Julie Hawley
LMT 5338
Contact
541.979.2829
Julie has been practicing massage in the Albany area for 20 years. She describes her style as Deep Swedish massage aimed at working kinks out of tight muscles and totally relaxing the client.
Availability
I work Monday through Friday, 10am - 6pm by appointment.
Pricing

$60 an hour
$30 half hour
Gift certificates are available.
Please call with any questions or to schedule an appointment.
---
Patty Long
LMT #4858
Patty has 20 years experience providing a therapeutic, integrative style of massage. She blends several modalities to assist in the balance and relaxation process our bodies need to heal and stay healthy. She provides light to medium pressure. She is also a Reiki practitioner. Patty has an extensive background in the healthcare field.
Contact
Pricing
$30 for 30 minutes
$60 for 60 minutes
Reiki only $30 for 30 mins.
Chair massage available 15-30 min sessions, $1 per min.
Add: hot/cool stones $15 per treatment
Availability
Available by appointment only. Sorry! Not typically able to schedule same day appointments.
Payment
Check, cash, or most major credit cards.
---
Map